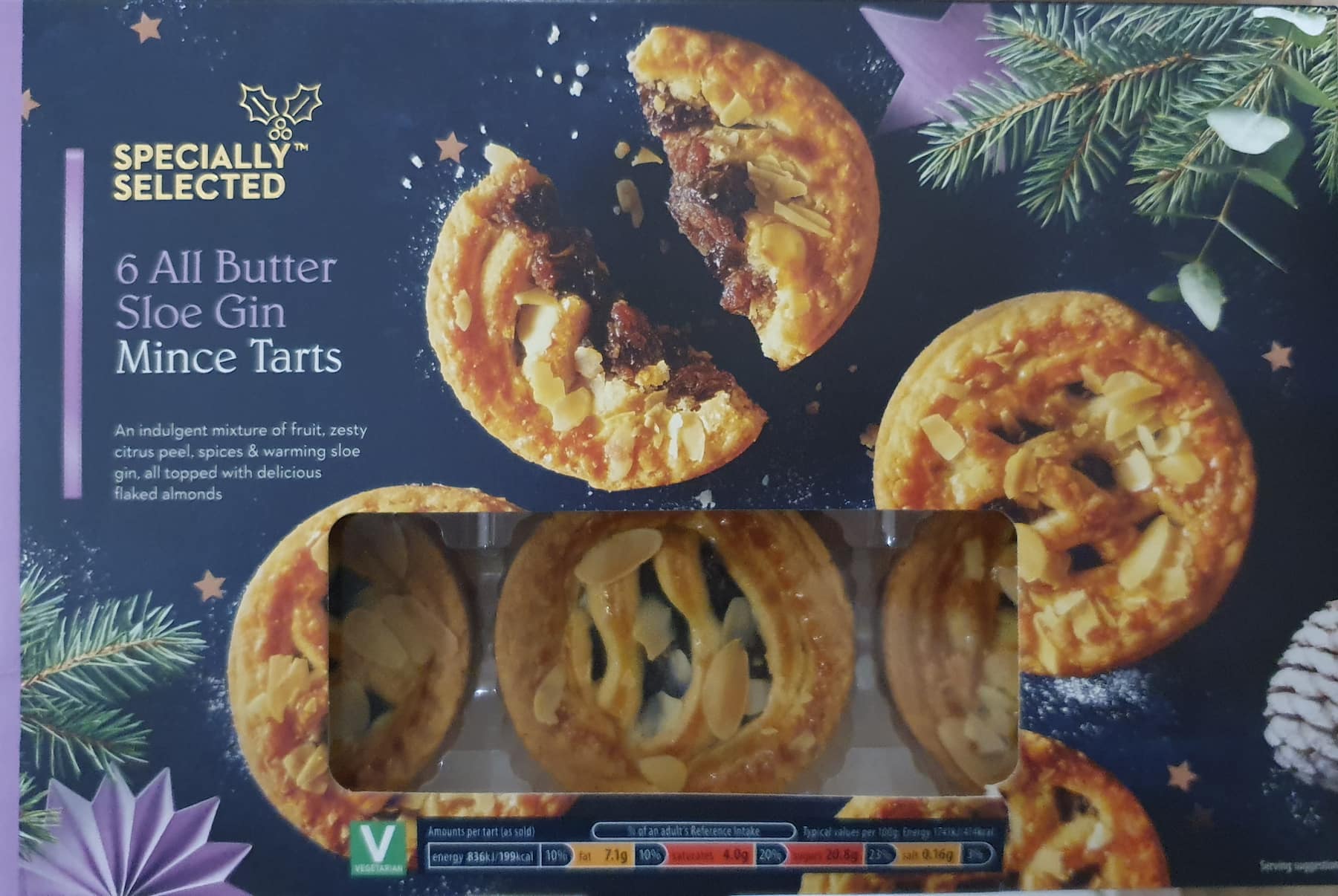 Review: We've seen these before, and they're usually really good. But I've just eaten a really poor Aldi mince pie (see previous review) so it's no guarantee…
Phew. Bullet dodged. These tarts look almost identical to last year and I'm glad to say the taste is right up there too. Such an enjoyable mince tart
Whilst not really a mince pie, they're really tasty with the sloe gin clearly coming through in the mincemeat.
The all butter pasty is sweet, glazed and finished with almonds. They look the part – something pretty different to a standard mince pie and would go down really well hot with clotted cream I bet.
Cost: 42p each (£2.49 for 6)
Link: https://groceries.aldi.co.uk/en-GB/p-specially-selected-all-butter-6-sloe-gin-mince-tarts-topped-with-flaked-almonds-290g/4088600040363
Overall rating: 8/10
See more mince pie reviews, or check out the mince pie leaderboard.