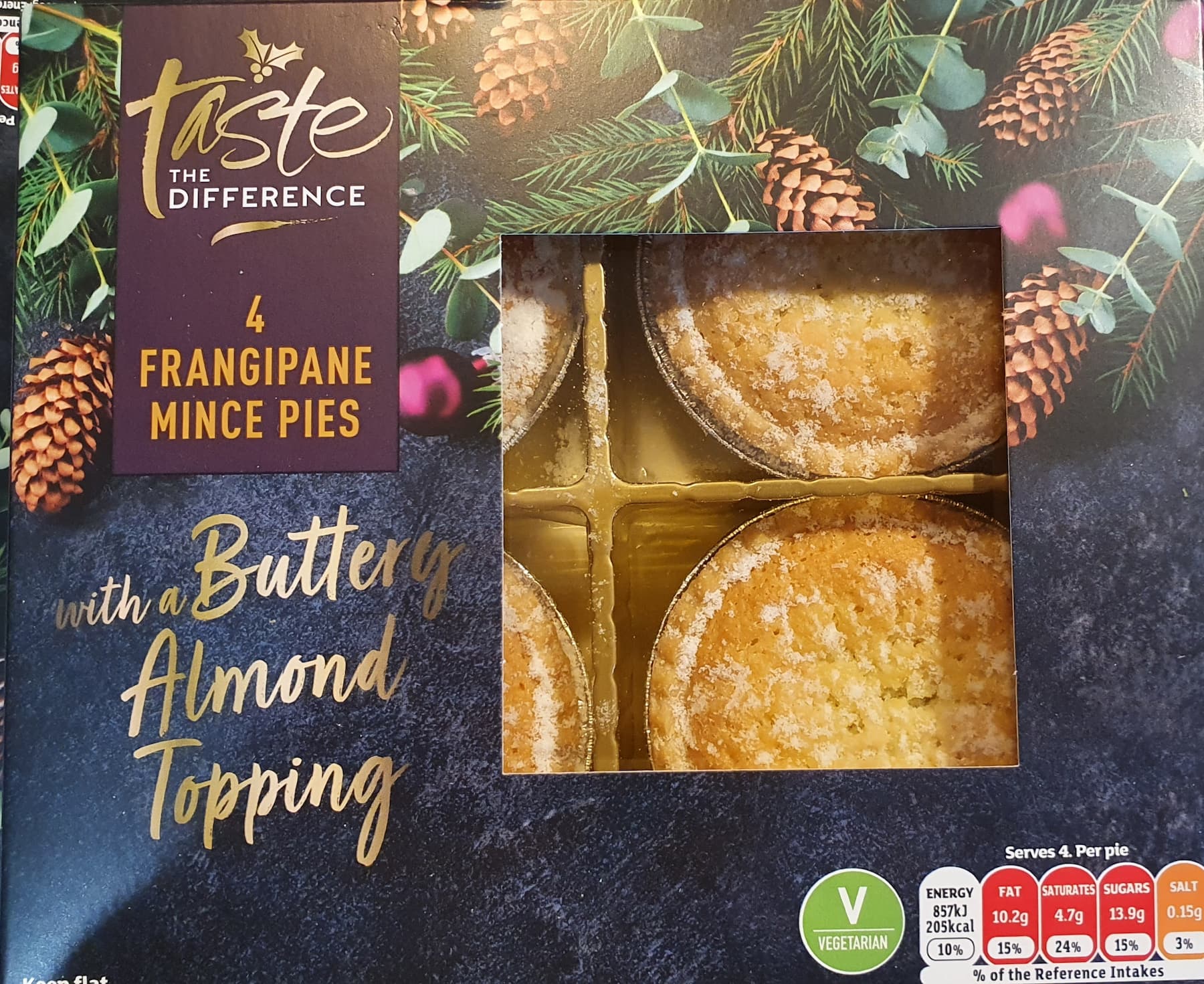 Review: Sainsbury's have a wide range of mince pies again for 2021 but these could be the pick of the bunch. A fancy Frangipane topping – could it be top marks?
We start with a really festive box, and a good looking pie too. The smell of almond wafts from the box and suggests we're in for a treat.
The trick with a speciality mince pies is to ensure they still taste of mincemeat, otherwise what's the point? The good news here is that Sainsbury's have achieved that and more.
They've added the Frangipane topping which delivers soft, sugary and almond flavours – but they've also got a lovely fruity & full mincemeat in there too. Loads of filling and a lovely lower half of more traditional pastry too.
These are a real triumph from Sainsbury's and, assuming you like almond, they're well worth hunting down this Christmas.
Cost: 50p each (£2.00 for 4)
Link: https://www.sainsburys.co.uk/gol-ui/product/Christmas-Bakery/sainsburys-frangipane-mince-pies-taste-the-difference-x4-180g
Overall Rating: 9/10
See more mince pie reviews, or check out the mince pie leaderboard.