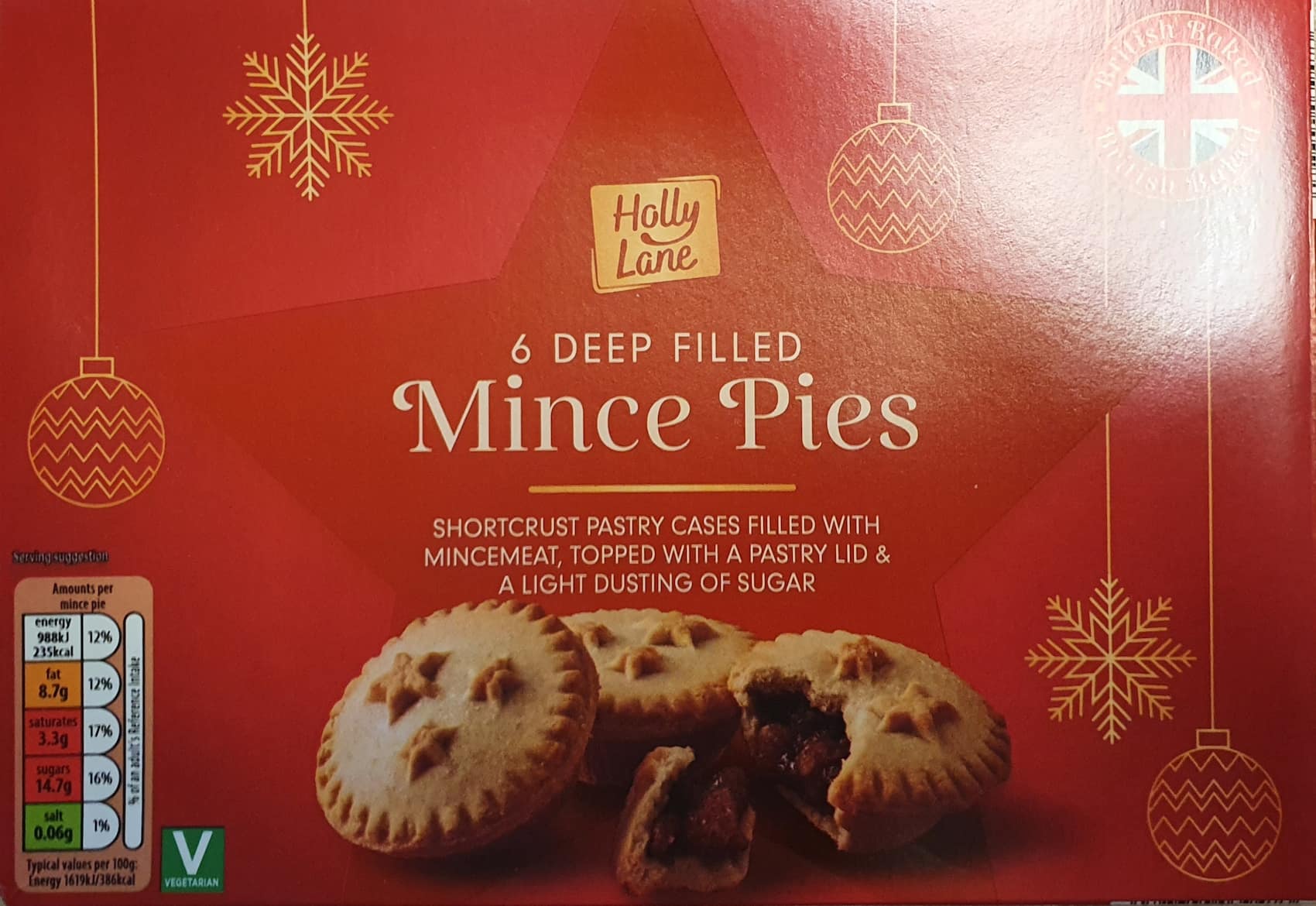 Review: Amongst the many special deals and myriad toys and games in Aldi today, I spied their entry level mince pie. A very red, festive box…but what's inside?
Well there's 6 mince pies inside of course. Just a shame its *these* 6 mince pies.
They look quite nice with 3 stars on top, a crimped edge and a very light sugar sprinkle. However, that's where any of the positives come to a screeching halt ‍♂️
The pastry is quite thin and very soft verging on soggy. The mincemeat is a paste – no other way to describe it. The spices they've used aren't adding much and if anything make them taste quite odd.
Do not like.
Cost: 13p each (79p for 6)
Link: https://groceries.aldi.co.uk/en-GB/p-holly-lane-deepfilled-mince-pies-6-pack/4088600039473
Overall rating: 3/10
See more mince pie reviews, or check out the mince pie leaderboard.