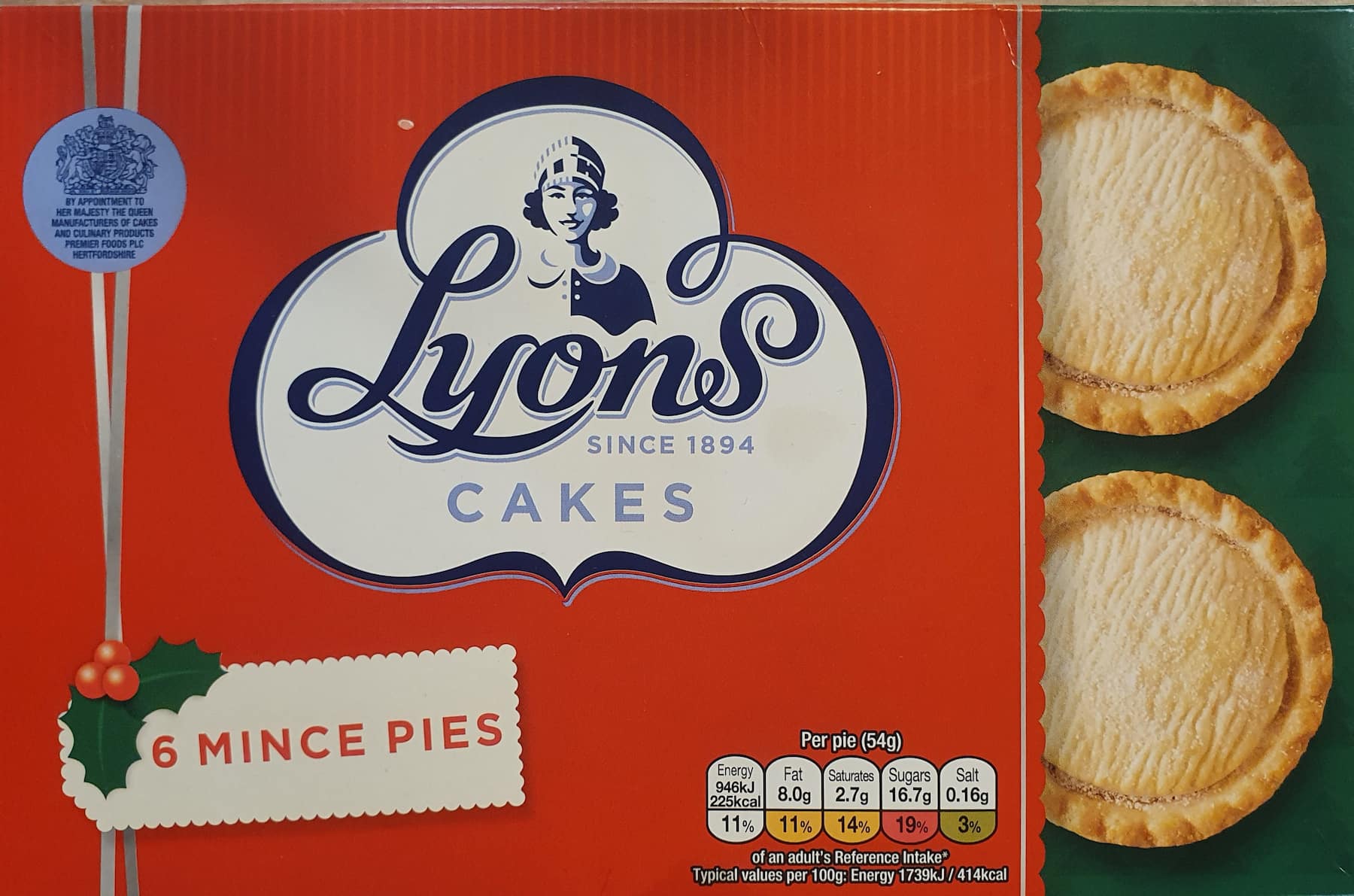 Review: A nice looking mince pie from Lyons for 2021. But wait what's this…? The box is identical to their 2020 offering, the pies looking the same and they even cost the same. Good sign? These scored 8/10 last time.
I could copy and paste the 2020 review here, but I won't. These are really good mince pies again – they look festive with a nice sprinkle of sugar on top too.
The mincemeat scores well on a few fronts, firstly the filling (full) and importantly the taste (sweet, fruity and spiced). Bravo.
The pastry is biscuit-y and holds together well which makes these a really great package. I'm giving these the same mark as last year – a very solid 8/10. Well done Lyons.
Cost: 17p each (£1.00 per box)
Link: https://www.bmstores.co.uk/products/lyons-mince-pies-6pk-366891
Overall Rating: 8/10
See more mince pie reviews, or check out the mince pie leaderboard.