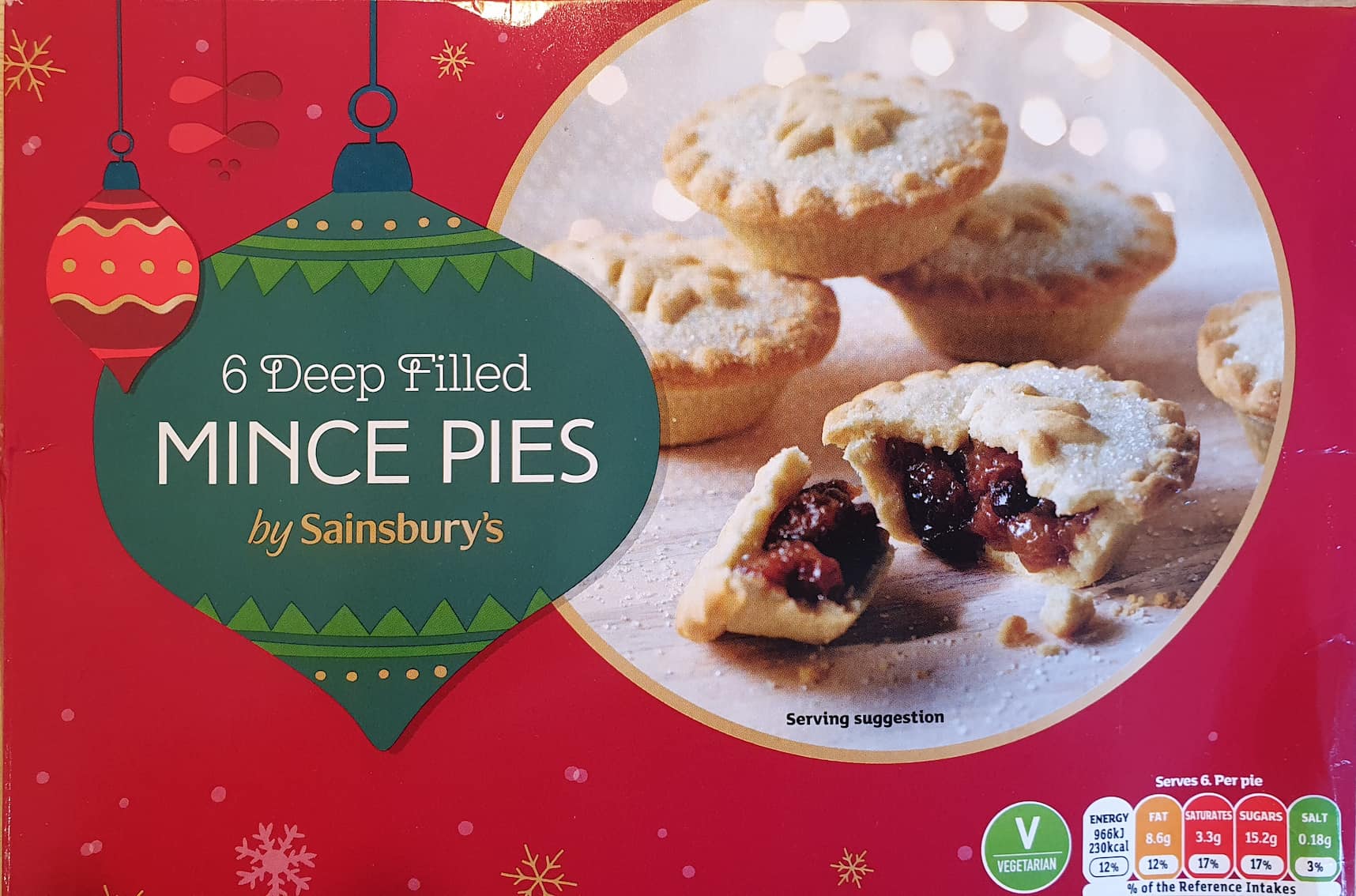 Review: Some of the standard mince pies have been good this year and with Sainsbury's operating at the slightly higher end of the market, I had high(ish) hopes for these.
The box is a fairly standard Christmas affair with loads of red and a couple of baubles. The pies themselves have a Christmas tree and a sprinkle of sugar. And that's where the good stuff ends.
The pastry doesn't have a nice texture or flavour – quite anonymous really – and the bottoms are as close to soggy as you'll get in a boxed pie. The crumble is acceptable though, even when they've been open a few days.
The mincemeat is quite stodgy and there's little whole fruit – like it's been blended to a paste almost. And what makes it worse is an overly aggressive helping of ginger, maybe to try to give these a richer spiced flavour. It hasn't worked in my opinion…not a nice flavour at all.
What a shame Sainsbury's. Let's hope your Taste the Difference mince pies live up their name and taste *nothing like these*.
Cost: 17p each (£1 for a pack of 6)
Link: https://www.sainsburys.co.uk/gol-ui/product/sainsburys-deep-filled-mince-pies-x6
Overall Rating: 4/10
See more mince pie reviews, or check out the mince pie leaderboard.