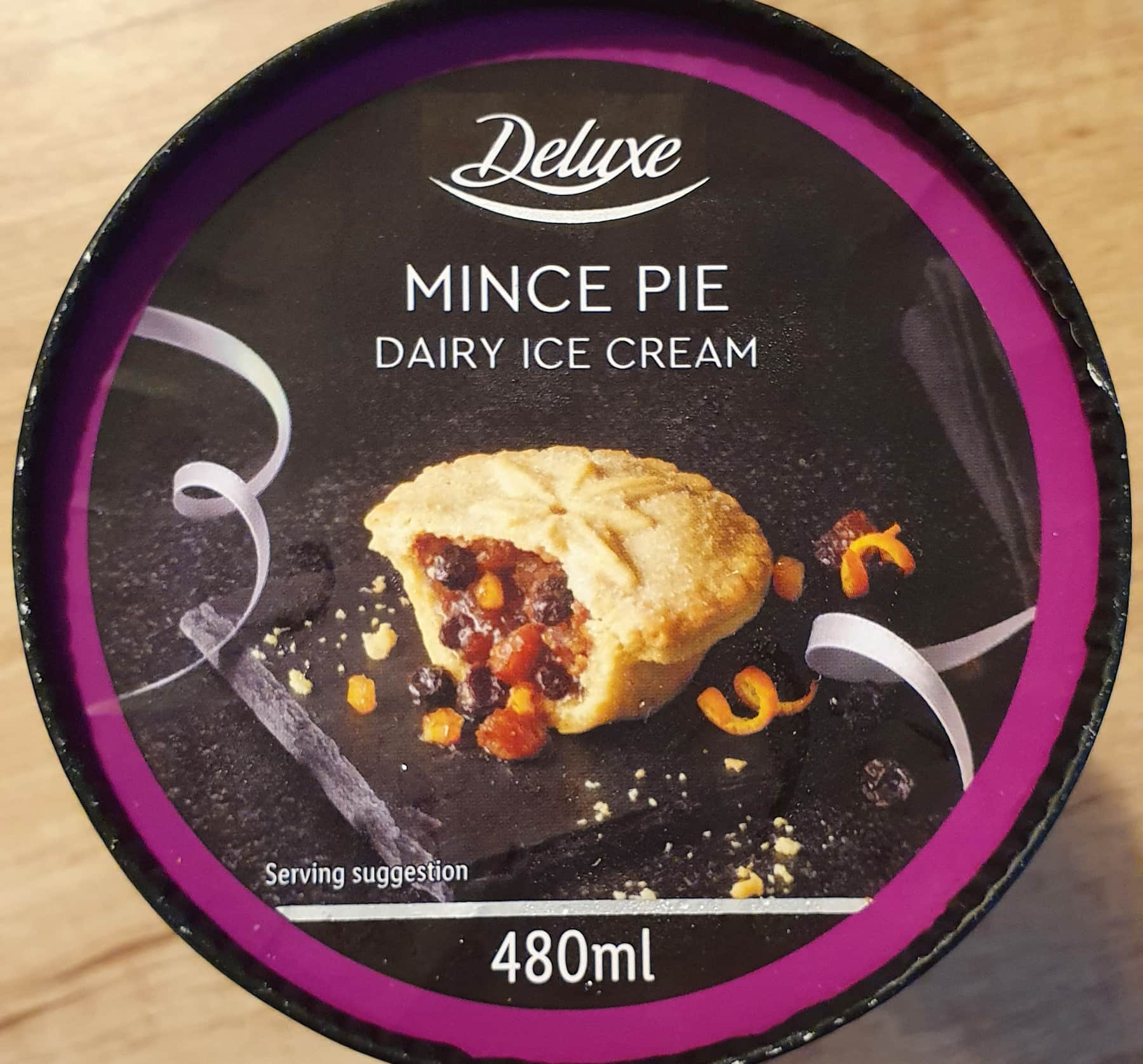 Review: It's a while since I've had chance to review an "alternate" mince pie item, but I've had mince pie ice cream before and it was great.
Gladly this Lidl effort is equally as good. It has a nice flavour of mince pies running through it, as well as a generous helping of whole fruit. The ice cream is made with double cream and the mince pie flavour comes from a mince pie "sauce" which I think must be a blend of festive spices and mincemeat. Whatever it is – it's pretty good and I can only imagine it's epic popped inside a warm mince pie.
Cost: £1.99 (for a 480ml tub)
Overall Rating: 8/10
See more mince pie reviews, or check out the mince pie leaderboard.